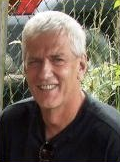 Paul Hjartarson, a Professor in the Department of English and Film Studies, teaches and researches primarily in the area of twentieth-century Canadian literature, print culture and the digital humanities. He is Director of the Editing Modernism in Canada research group at the University of Alberta (EMiC UA) and Project Leader of the Editing Wilfred Watson Archive Project. He is currently completing a study of how the Cold War shaped the post-war Canadian literary institution. With Shirley Neuman he is editing the letters Sheila and Wilfred Watson wrote one another between 1956 and 1961.
Harvey Quamen is an Associate Professor of English and Humanities Computing. He teaches a wide range of courses involving the digital humanities — including cyberculture, Posthumanism and database-driven website development. His research interests span from science and technology studies to literary theory to the history of Humanism. Current and forthcoming articles explore the various implications of contemporary "database culture" for the humanities. He is the Digital Humanities Lead for several of the EMiC UA research projects.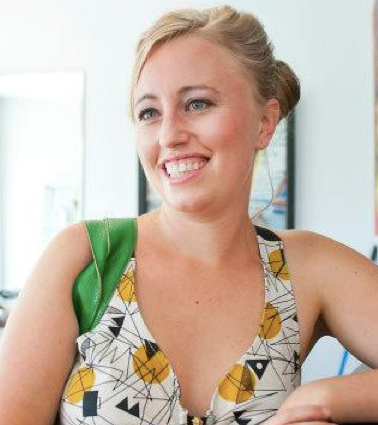 Vanessa Lent holds a two-year EMiC postdoctoral fellowship. Her project initiates a much-needed reassessment of poet and playwright Wilfred Watson by creating a hybrid print/digital edition of his ambitious play Cockcrow and the Gulls (1962). The Cockcrow and the Gulls editorial project builds upon her doctoral research on late modernism in Canadian literature. In particular, her dissertation, "Abstraction and Autobiography: Canada's Lost Modernist Youth," traced a number of collaborative networks between writers and artists in mid-twentieth-century Canada.
Rebecca Blakey is an MA student at the University of Alberta. She is a research assistant for the Editing Sheila and Wilfred Watson project with EMiC at the University of Alberta. Her master's research focuses on domestic feminism in Carol Shields' novels. Rebecca is also drawn to research involving writing pedagogy, digital archives and contraceptive sovereignty.
Matt Bouchard is currently PhD student in the Faculty of Information at the University of Toronto studying video games from a variety of perspectives. Professionally, Matt is an implementation and technology consultant for research groups, businesses and even a few government departments. Academically, Matt is working on video game design, experimental interface design, visualization and implementation advocacy. Matt is also interested in video game and implementation pedagogy, and he has won teaching awards for a graduate class on web technologies and as part of a team who created a video game design course.
Wayne DeFehr has his PhD from the University of Alberta, where he completed a dissertation that drew on a philosophy of geometry to sketch out an approach to two cyber‐punk films, Bladerunner and Brazil. The main themes of this research continue to thread their way through his work as an instructor, author and experimental interactive performer, freely re‐drawing the lines between the boundary markers of audience expectations. Taking the textual authority of the tabloid and the ocular precision of the fish eye lens as points of reference, his projects playfully tease out the underlying metaphors of our relentless entertainment media, and perturb them into the re‐mash and mix‐up of strange new hybrid forms.
Kristin Fast is a PhD student at the University of Alberta where she works on the Editing Sheila Watson Project and the Editing Wilfred Watson Project. Her doctoral research focuses on Sheila Watson's short stories, particularly "Brother Oedipus," "The Black Farm" and "Antigone." Kristin is also interested in investigating digital delivery of print materials and ways in which digital tools and environments can help facilitate editorial work.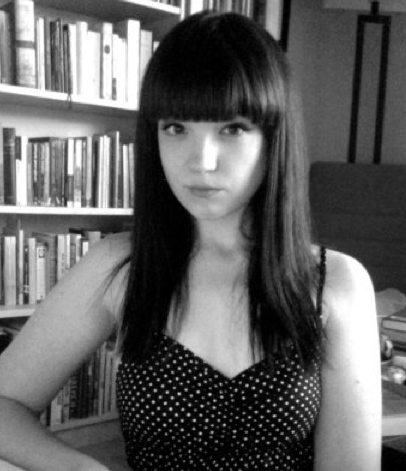 Andrea Hasenbank is a PhD Candidate at the University of Alberta. Her doctoral research, "Proletarian Publics: Leftist and labour print in Canada, 1930-1945", takes up questions of class, socio-political formations, and materiality in the Depression-era Canadian West. This work seeks to open a dialogue between literary modernism and pamphleteering print culture to better understand their shared linguistic tactics and common readership. As part of EMiC UA, Andrea is currently editing a collection of Canadian manifestos that will set political declarations alongside their literary counterparts.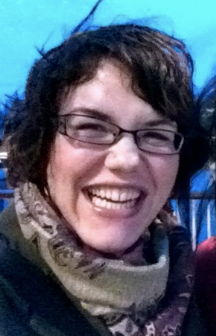 Hannah McGregor is a doctoral candidate at the University of Guelph and a doctoral fellow at TransCanada Institute, where her dissertation examines the ethics and politics of white Canadian women's representations of the "foreign." She is collaborating with EMiC UA on a digital editorial project on the work of Martha Ostenso in the context of early twentieth-century middlebrow periodical culture.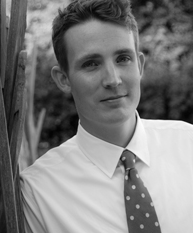 Nick van Orden is a PhD student in the English and Film Studies program at the University of Alberta. His research interests include the collision of virtual spaces and literary forms.
Kristine Smitka is a doctoral candidate in the Department of English and Film Studies at the University of Alberta. Her dissertation—"The Writer, the Reader, and the Paperback: Canadian Writers, Remediation, and the Mass Market"—analyzes Canadian publishing firm McClelland & Stewart's move toward paperback publishing as the process gained prominence in the post-war nation-building period and the varying effects this had on three writers: Sheila Watson, Leonard Cohen and Pierre Berton. In collaboration with EMiC UA, she is currently investigating Marshall McLuhan's dialogue and collaboration with Sheila and Wilfred Watson.